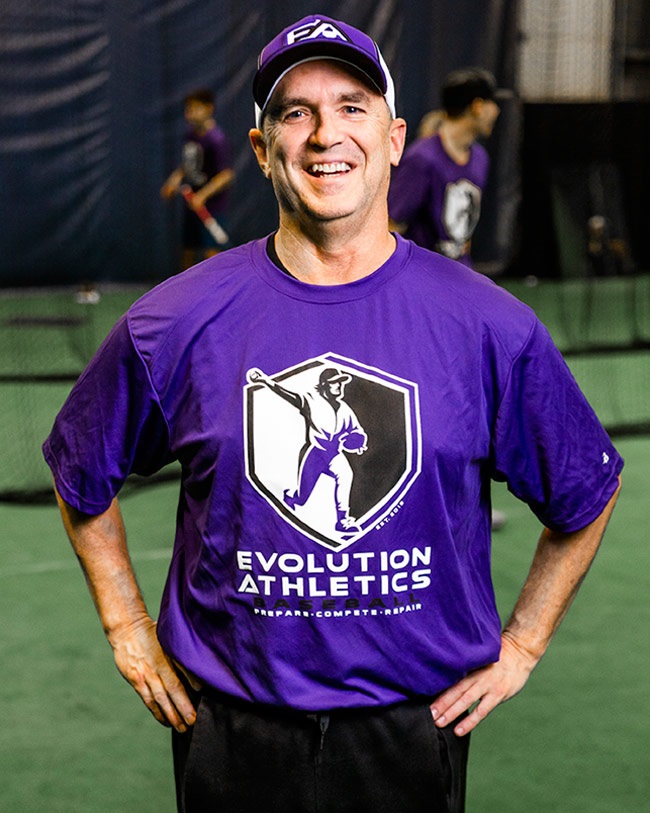 Mark Sheehan
Mark has trained extensively with former MLB pitcher and pitching coach Dr. Tom House founder of the National Pitching Association (NPA) and Rod Dedeaux Research Baseball Institute (RDRBI) at USC. Mark was appointed by Coach House as the National Director of the NPA in 2015 and served in that role through 2017 before branching out on his own with Evolution Athletics Baseball.

The Collegiate Baseball News awarded Sheehan the 2014 Teaching Professional of the Year Award in Orlando at the ABCA Annual Convention.

Sheehan has teamed with the Institute of Sports Medicine Department at Ann & Robert H. Lurie Chicago Children's Hospital and Midwest Orthopedics to provide science-based instruction and rehabilitation for their pitching clients.

Additionally, Sheehan has coached for the Great Lakes Region with USA Baseball NTIS (National Team Identification Series) program as well as for Caliendo International Sports, where he coaches 15U-17U teams on International trips.

Mark currently splits his instruction time between Evolution Athletics in the Chicago suburb of Naperville and Evolution Athletics in northern California.

Coach Sheehan is one of the most highly respected and sought-after coaches in baseball with a vast amount of experience training pitchers from little league baseball all the way up to MLB players as well tutored a number of MLB and college pitching coaches in addition to consulting with 4 MLB teams in recent year.